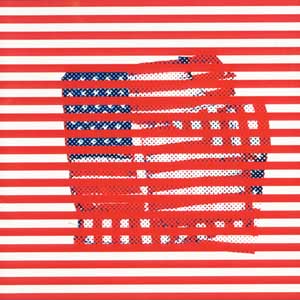 Tortoise fans have something to celebrate over; the Post-Rock supergroup's  classic,
Standards
, has been re-pressed on Thrill Jockey records, due to popular demand. It sounds like a stunning package, as well; pressed on red vinyl and limited to only 1,000 copies, this may end up being even more collectible than the OOP first pressing. It's a steal, too - only $13, but for a limited time/while supplies last. If you've never listened to
Standards
, check out my playlist, which includes the first track off the album, "Seneca". You can also listen to the album in it's entirety at thrilljockey.com. Here's the direct link to the album page:
The album was the group's fourth long player on the Thrill Jockey label, and was recorded by John McEntire (drums/percussion) at his state-of-the-art Soma Studio in Chicago, Illinois in early 2001. There's a great review on the album page, as well as the artist lineup. Jeff Parker contributed his sophomore effort with the band while recording and writing
Standards
, and while there are quite a number of songs that bring the wonderfully jazzy
TNT
 to mind, the album tightens into a much more focused sound, and one is immediately met with a Tortoise that has finally found the perfect artistic lineup. Where
TNT
 meanders (charmingly, if I might add),
Standards
 walks directly in the middle of the road, perhaps even skipping along the yellow dotted lines - which is quite a bit different considering Parker's improvisational training and Tortoise's affinity for lengthy free-jazz breaks (one of which, interestingly enough, graces the opening minutes of the album). Be sure to take a listen, and if you dig, be among the privileged few (yours truly included) to own this classic reprint!